Hello everyone! Today I'd like to introduce you to my newest blog sponsor, online fabric shop I Don't Do Dishes. Boy can I related to that shop name, how about you? 😉
I Don't Do Dishes is an Etsy shop owned by Caitlin McIntyre. Exceptional service is Caitlin's main priority, and she promises same-day shipping if payment is received by 3pm Central Time. She cuts generously, so there is no need to worry about having squaring-up room.
I first "met" shop owner Caitlin when I purchased a Michael Miller Couture Cotton color card from her shop.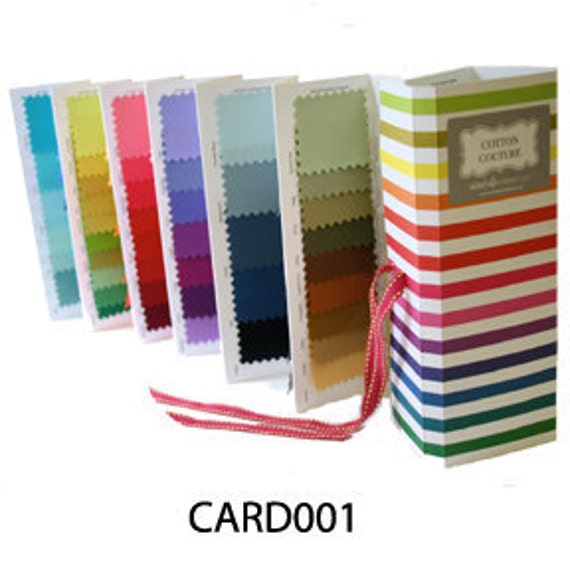 Caitlin not only carries the color cards, but several colors from the line (you know I love solids!) If you've never used the Cotton Couture solids, you will not be disappointed, they feel extremely high end.
In addition to the cotton couture, she just got in the highly anticipated Madrona Road by Voilet Craft. I seriously LOVE this line and predict those text prints go fast.
I Don't Do Dishes not only carries fabric but also offers patterns (which ship free in the US!) and thread, including Aurifil. I just started using Aurifil last month and I am most definitely a convert. Caitlin even carries interfacing and Quilter's Dream batting, the batting I use exclusively!
Keep an eye on I Don't Do Dishes – Caitlin is expecting small tonal chevrons from Riley Blake in the next few weeks and Chicopee by Denyse Schmidt in September.
Caitlin is offering 10% off all orders through the end of July using coupon code FRESHJULY. You can keep up with the latest fabric happenings on Facebook. Happy shopping everyone and thank you so much for supporting my sponsors.