Happy Friday! Today I'm very pleased to introduce you to my newest sponsor, daMommie Cases. When I started emailing with shop owner Tonya, I got really excited. It turns out we have a few things in common. Tonya's husband's aunt taught her to sew 18 yrs ago when she was on bed rest with her daughter. (My mom taught me to quilt when I was on bed rest with my son). Tonya is an I.T. Specialist by day and the only female on her team at work so sewing is her way of relaxing. (I worked in I.T. before staying home with my kids and was also one of the only women in the bunch throughout college and my teams professionally). See, I think we must be kindred spirits.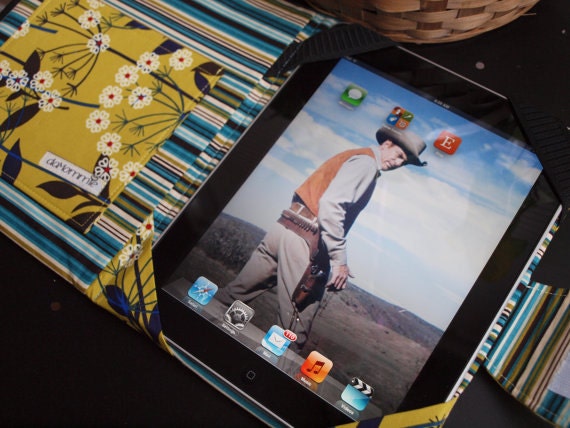 Tonya offers a variety of great handcrafted items in her shop: E-Reader cases, iPad cases, portfolios, business card holders, and more.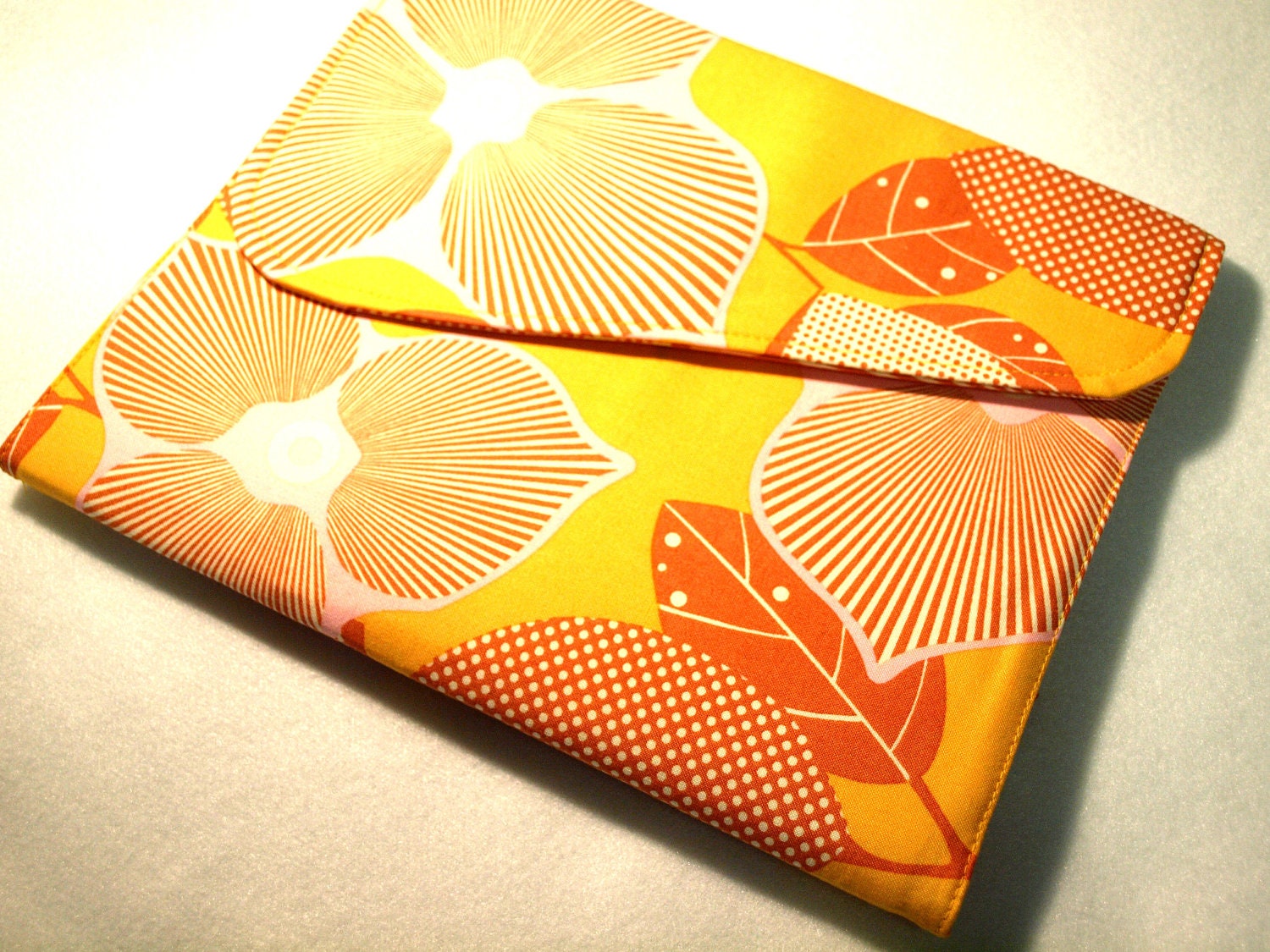 I think these would make awesome Christmas gifts! I love the modern, sleek designs and Tonya's fabric combinations as well.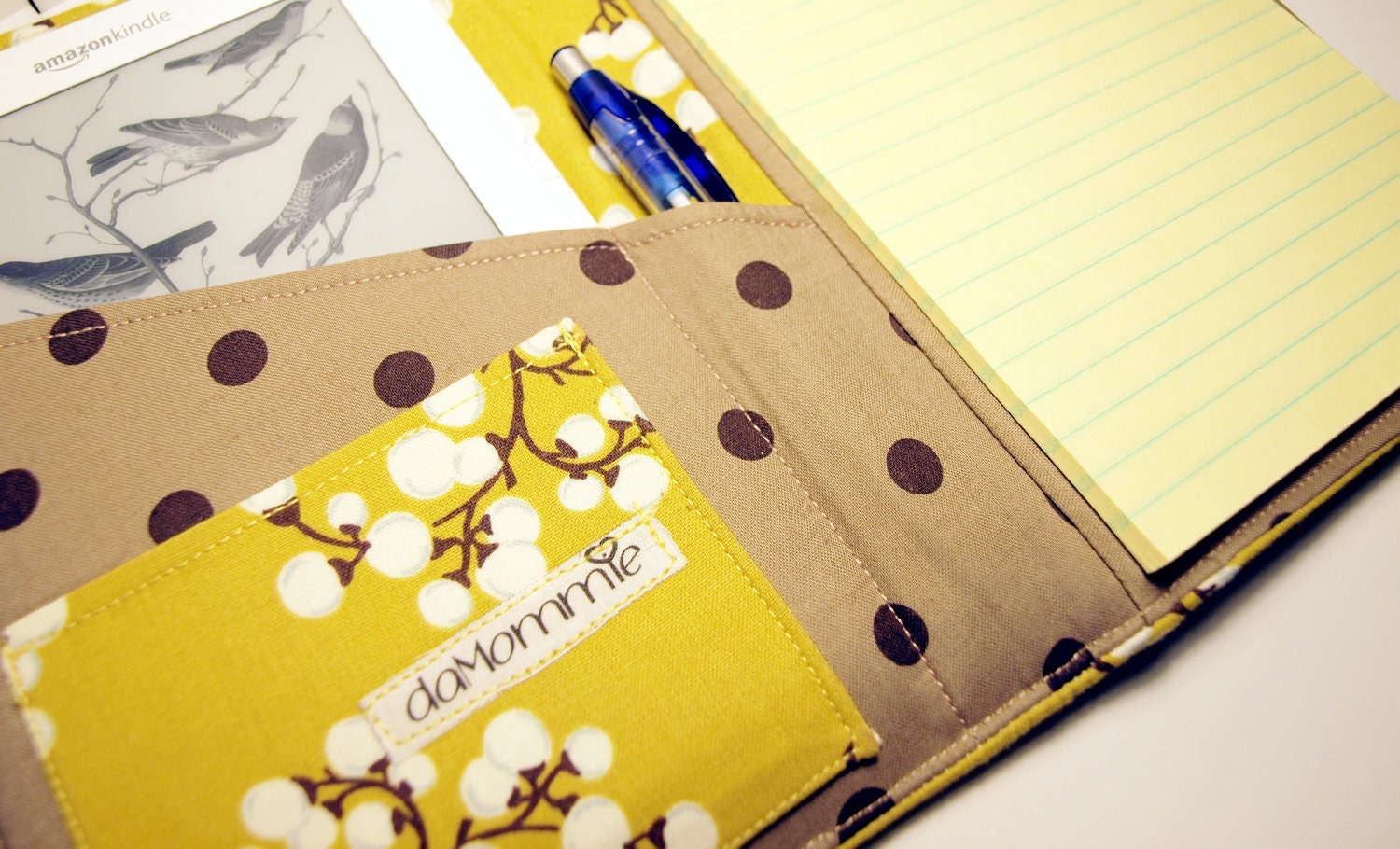 How cool is this – Cordurory!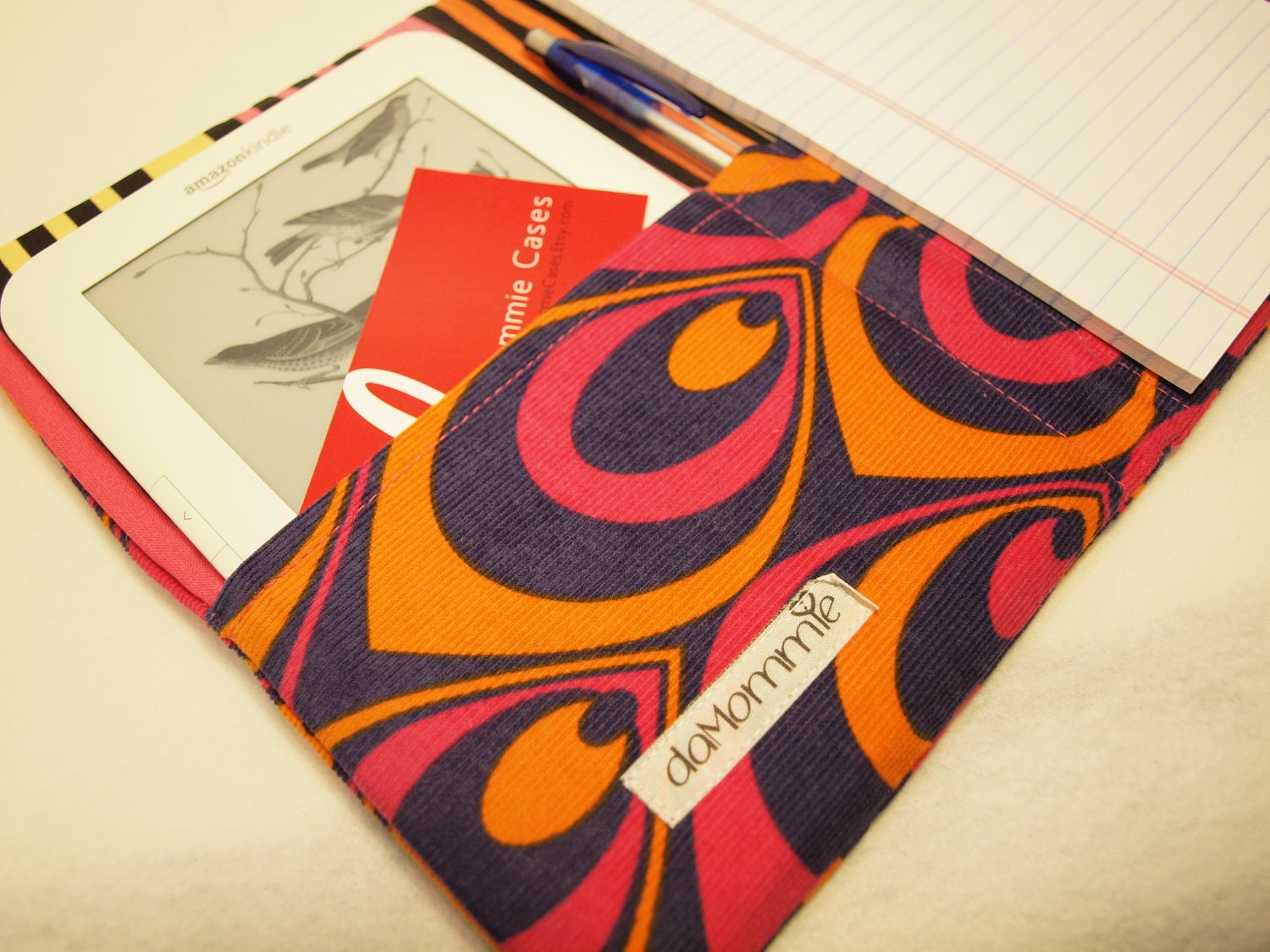 I know you will enjoy browsing Tonya's shop. Thank you for your continued support of my sponsors!