Welcome to the May edition of the Great Big Giveaway Day! This is the time of the month where many of my sponsors offer great prizes for lots of you to win. This month we have 12 great prizes for 12 lucky winners!
1. This month, I am giving away 3 charm packs of Full Moon Lagoon, courtesy of Andover Fabrics. I'll pick 3 winners and each person will get 1 charm pack. I also am giving away a copy of the latest issue of Quiltmaker's 100 Blocks, vol 7. That will go to another lucky winner!
2. ChristaQuilts is giving away one of her 8 fat quarter color bundles (value $22.95). Winner's choice! As a special for all my readers she's also offering a coupon for 10% off any one order, no matter how large or small. Just use code FRESH13 at checkout for your discount.
3. Connecting Threads is offering one lucky winner three solid fabric charm packs; one berry patch, one foliage, and one oceanfront. Each of the samplers has 24 fabrics.
4. Moona Fabrics is giving away a fat quarter bundle of "Urban Mod" by Art Gallery Fabrics – 10 pcs included are from the Street Siren palette – shades of aqua and citrus in delicious modern designs.
5. Contemporary Cloth is offering a $20 gift certificate so you can do some shopping! I'm drooling over the new Oakshott Cottons in the shop!
50% off shipping domestic and international during the Giveaway – just
type 50ship into the comments of the check-out form, we will refund you when we ship.
6. Southern Fabric is giving away a $25 gift certificate. There's a lot of new fabric to choose from in the shop – Riley Chevron, Pirate Matey's, 2wenty Thr3e, One for the Boys and Boho.
Right now there is also 30% off Lark Yardage by Amy Butler, Freshcut yardage by Heather Bailey, and All Caravan Precuts. 20% off Funky Monkey and Coquette.
7. I Don't Do Dishes is giving away 2 yards of fabric – winner's choice!
This month is the shop's 1 year shopiversary. To celebrate, use code ONEYEAR for 15% off your order total through the month of May.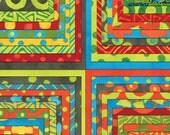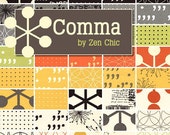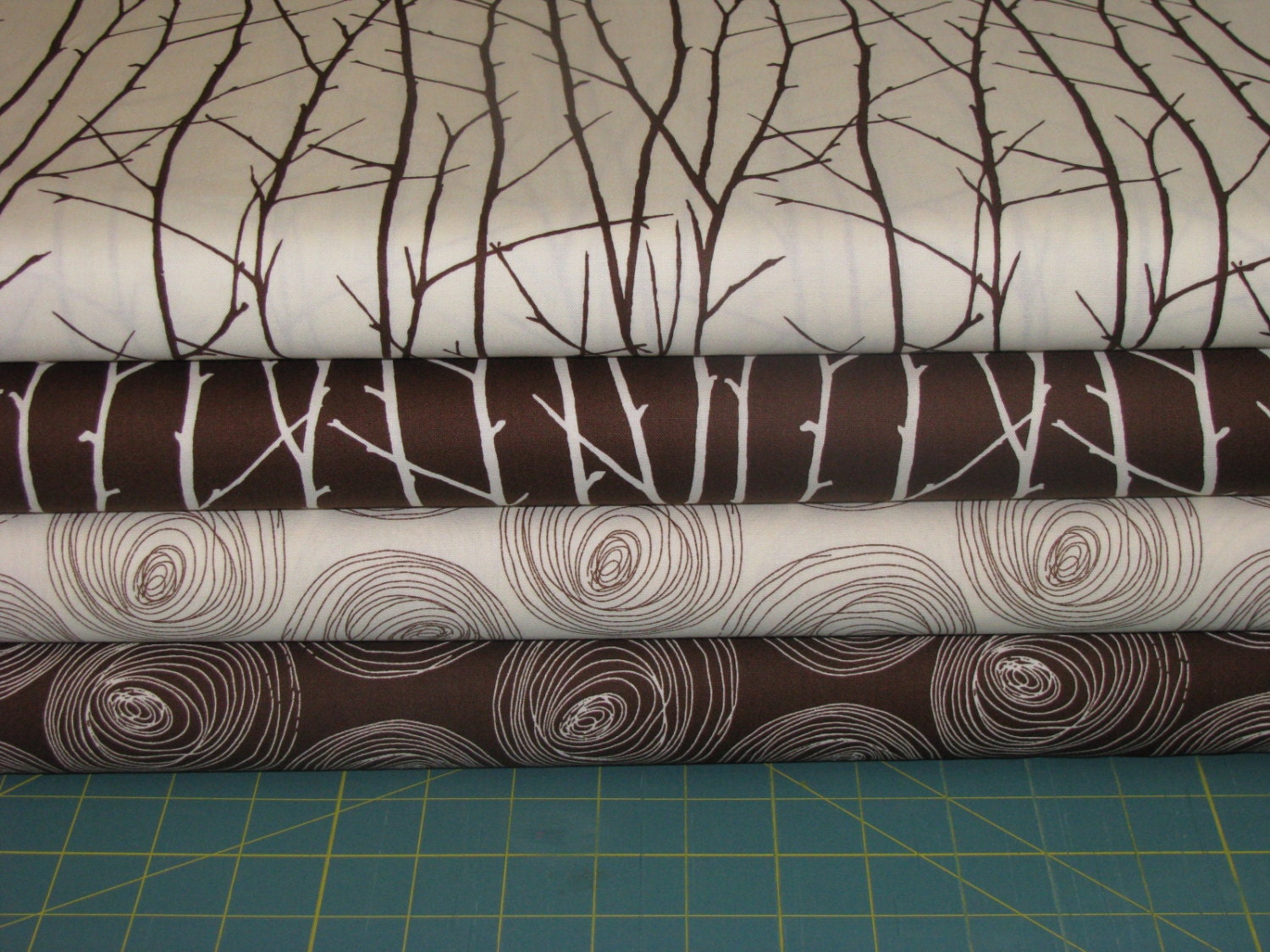 8. LiMa Sews is offering a fat quarter bundle of Tsuru (12 fqs/3 yds). I just love this new collection!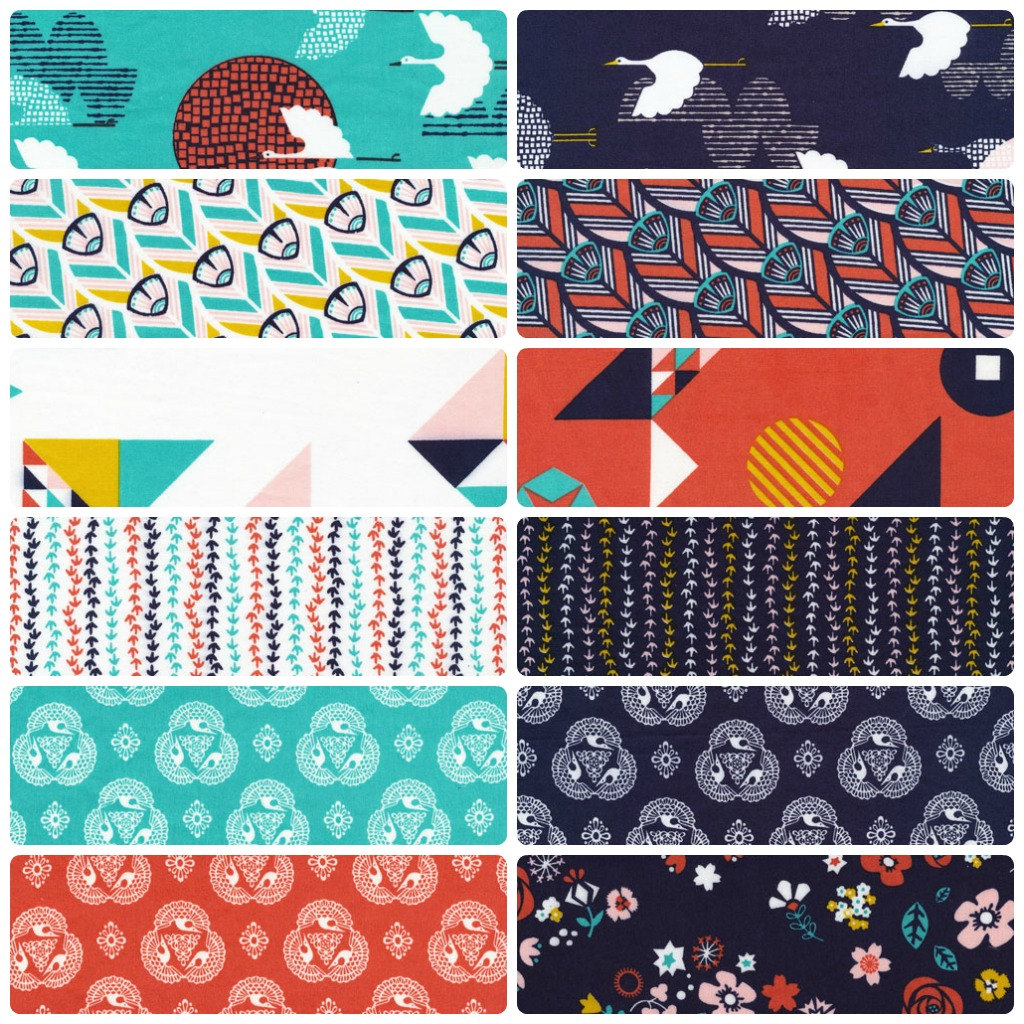 9. Fresh Modern Fabric is giving away a custom fabric set, the Spring Thing Fat Quarter Bundle. Such inspiring colors.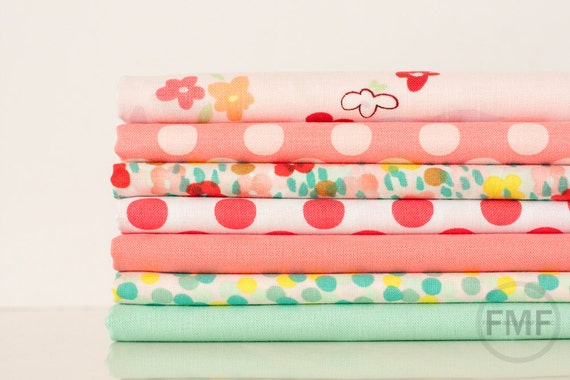 To enter, just leave one comment. There will be one winner per shop (except for my giveaway which will have 4 winners). I will randomly pick the 12 winners Friday evening, May 10th. I'm also linking up to Sew Mama Sew's Giveaway Day.
Good luck everyone!
++ Closing comments! I'll pick and notify the winners this weekend – stay tuned! ++
Here are the lucky winners, picked from Random.org.
#74 – Elizabeth
100 Blocks Magazine from me
#170 – Andrea Nelson
Full Moon Lagoon Charm Pack from Andover
#271 – Irelle
Full Moon Lagoon Charm Pack from Andover
#291 – Amber
Full Moon Lagoon Charm Pack from Andover
#367 – Kathy Gordon
Fat Quarter Color Bundle of your choice from Christa Quilts
#435 – Kelly
$20 gift certificate from Contemporary Cloth
#543 – Amy
Fat quarter bundle of "Urban Mod" from Moona Fabrics
#624 – Kassi McKey
Three solid fabric charm packs from Connecting Threads
#795 – Carly Ann
$25 gift certificate from Southern Fabric
#800 – Anna
2 yards of fabric – winner's choice – from I Don't Do Dishes
#1003 – Lady J
Fat quarter bundle of Tsuru from LiMa Sews
#1072 – Emily Becker Bruzzini
Spring Thing Fat Quarter Bundle from Fresh Modern Fabric
Congratulations everyone! I will be emailing each of you. Thanks for visiting everyone!