Welcome to the June edition of the Great Big Giveaway Day! This is the time of the month where many of my sponsors offer great prizes for lots of you to win. This month we have eight great prizes for eight lucky winners!
1. Surly Sheep is giving away a color wheel pack of 5″ Charm Squares, 54 charm squares total. So many project possibilities with this one.
2. Sew Sweetness Patterns is offering her entire collection of 11 patterns up to 1 lucky winner ~ wow!
3. Fresh Modern Fabric is giving away one bundle of fabrics from Riley Blake's new Hipster line. The winner gets to choose between one of the two below bundles!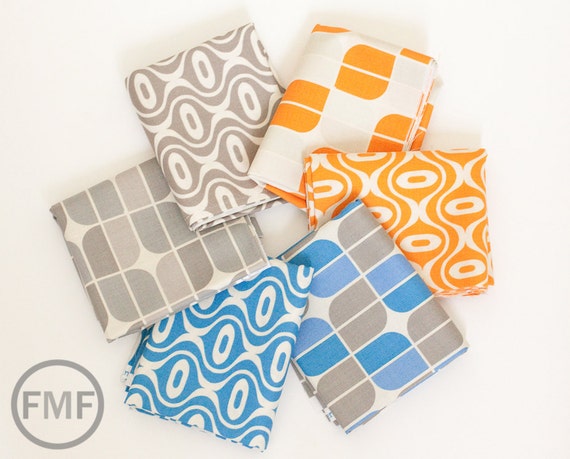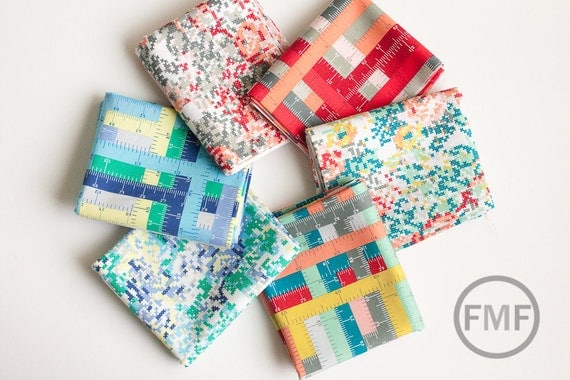 4. Contemporary Cloth is offering a set of fabric from Safari Sweet Organic Cotton – 7 fat quarters by Clothworks Fabrics.
They also are having a shop special. Mention 50ship in the checkout for comment section for 50% off of your shipping! Ends 6-7 (Thursday, midnight, EST)
5. Southern Fabric is giving away a $25 gift certificate to one of you! Lots of new fabric in the shop to tempt you, including Happy Go Lucky Yardage by Bonnie and Camille and Flats by Angela Yosten. New sale fabrics too, like Salt Air by Cosmo Cricket.
6. Pink Castle Fabrics is giving away 2 Happy Go Lucky Charm Packs. Expect the entire collection into Brenda's shop this week!
7. Skye Reve Fabrics is offering a City Block Half Yard Bundle. Great colors for a little girl!
8. Connecting Threads is giving away one of their Fauna Thread sets. Such a perfect set of neutral colors!
I will be closing the comments Thursday evening! I won't have access to a computer to pick the winners until Sunday – so keep an eye out then for the winner list. Good luck everyone!
+++ Closing comments! I'll pick winners Sunday evening. +++
Hello everyone! I'm back and have the names of the lucky winners.
1. #211 – Mary
Color Wheel Charm Pack from Surly Sheep
2. #723 – Ginger
Entire Pattern Collection from Sew Sweetness Patterns
3. #752 – Bobbi
Riley Blake Hipster bundle (Your choice, visit the blog post to see your options) from Fresh Modern Fabric
4. #766 – Erin
Safari Sweet Organic Cotton Bundle of 7 Fat Quarters from Contemporary Cloth
5. #894 – Liz.tius
$25 Gift Certificate from Southern Fabric
6. #287 – Diane Tetreault
2 Happy Go Lucky Charm Packs from Pink Castle Fabrics
7. #140 – Shawn
City Block Half Yard Bundle from Skye Reve Fabrics
8. #196 – Amanda Guthrie
Fauna Thread Set from Connecting Threads
I will be contacting each of you for your addresses. Thank you everyone for commenting and supporting my sponsors!