Photo from Vanessa's Instagram
I must say I had a wonderful weekend! I drove 3 1/2 hours Friday evening to the unchartered (for me!) land of Iowa to spend about 24 hours with some fellow sewers and bloggers – Vanessa, Anna, Deedrie, Jeni and Megan. I had met everyone except for Anna at the Sewing Summit last year. We did lots of sewing, talking, eating…ok, mostly talking and eating. I think we went to sleep at 3am on Friday night and woke up at 7:30…I haven't done that since my kids were newborns. It was so much fun, just reinvigorating to be around people "like me" that love fabric and creating. I drove home Saturday evening and you would have thought I had been gone a month, my kids were SO happy to see me. It's always nice to feel loved.
Today I have a couple shares for you. First, I am going to be participating in Megan at Canoe Ridge Creation's Festival of Half Square Triangles!
Starting Monday, April 2, there will be a two weeks blog hop full of half square triangle tutorials and projects. At the end of the blog hop, you are invited to link up a HST sewing project of your own – bags, mini quilts, home decor, anything you can come up with. Then the blog hop group of bloggers will choose 10 finalists, at which point it's all up to YOU to choose a winner! There will be lots of great prizes that Megan will announce soon.


Here's the schedule:
Monday, April 2 — Sara from Sew Sweetness
Tuesday, April 3 — Amy from Amy's Creative Side
Wednesday, April 4 — Faith from Fresh Lemons Quilts
Thursday, April 5 — Holly from Bijou Lovely
Friday, April 6 — Katie from Swim, Bike, Quilt
Monday, April 9 — Erin from Two More Seconds
Tuesday, April 10 — Megan from Canoe Ridge Creations
Wednesday, April 11 — Jeni from In Color Order
Thursday, April 12 — Heather and Megan from Quilt Story
Friday, April 13 — Katy from I'm a Ginger Monkey
Monday, April 16 to Sunday, April 22 — Linky Party featuring all of YOU over at Canoe Ridge Creations!
Monday, April 23 to Wednesday, April 25 — Viewers Choice Voting
Friday, April 27 — Winners Announced!

So head on over to Megan's site to grab a button, check out the Flick group, and join us for the Festival of Half Square Triangles starting Monday, April 2!
I am also the feature today on Quilt Story, so definitely go check that out!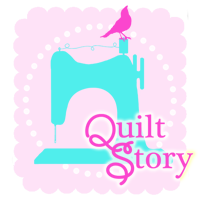 Off to work more on my Liberated Sampler! It's coming right along!
*Edited to add a little photo of my progress*