Last week on Flickr there was a discussion about a quilt block that led to the book Encyclopedia Of Pieced Quilt Patterns.
Amanda was kind enough to post a photo of the block in question and as soon as I saw the inside of the book, I was *very* interested.
This book is really amazing. It is not glamourous. There are no finished quilt photos in front of historical barns. But it is an excellent reference. The book is divided into type of quilt block. Each page is as below – quilt blocks sketched on the right, quilt block name and occasionally known origin on the left. There have to be thousands of blocks in this book. It's a good reminder that there are probably no quilt blocks that have not been done before. LOL I love that the book has the name of the blocks so I can just Google the name to find instructions.
My mind is racing with ideas to use this book. Maybe pick a block a week to make and walk through it here? Maybe use it for a quilting bee and have everyone pick a block from a page? I'm not sure…but I can't wait to get started with it.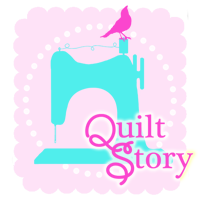 I'm also excited to share that my Kaleidoscopic Kites quilt and free pattern are featured today on Quilt Story! Pop on over there and check it out! Quilt Story is a fun blog that features a different quilt each day and it's a great way to learn about fellow bloggers.
May 4, 2011 15 Comments
I scored a few new sewing books over the holidays! They are all amazing and if you are in the market for some inspiring photos and projects, you should definitely consider these.
The first is Scandinavian Stitches: 21 Playful Projects with Seasonal Flair.
This book is full of little mini decorative quilts, bins, dolls, and other cute applique items that I normally don't make. But that is all going to change this year because the projects in this book are super cute.
The second book is Material Obsession 2: More Modern Quilts with Traditional Roots.
I have the first book, which is nice, but I love this one even more. There are so many quilts in here that I am already mentally adding to my to-do list.
The third book is Fresh Quilting: Fearless Color, Design, and Inspiration.
Last Christmas I received Malka Dubrawsky's first book, Color Your Cloth,
and learned to dye fabric. This book is even more beautiful, if that is possible. Malka can do no wrong, IMO! Her sense of color and style is so addictive.
Finally I have Elizabeth Hartman's (of Oh, Fransson) book The Practical Guide to Patchwork: New Basics for the Modern Quiltmaker
coming my way. I don't really need a basics book…but I saw it in my LQS and I loved having all her wonderful projects and fabric choices put together in a book. I mean, when Elizabeth Hartman writes a book, you buy it, am I right? She is so talented! I also think it would make a great gift for someone new to modern quilting, and will be keeping that in mind this year.
Did anyone else get any new books or fun fabrics over the holidays?
January 4, 2011 10 Comments